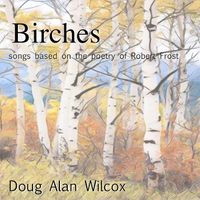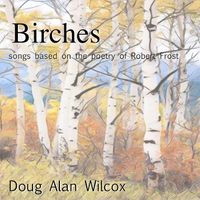 Lyrics
A FLOWER FOR YOU
(based on the poem "A Late Walk" by Robert Frost)

I PICKED FOR YOU A FLOWER OF FADED BLUE AS A WHIRLWIND OF BIRDS RISE UP
FROM GARDEN GROUND
THE LAST REMAINING ASTER BLOOM
TO CARRY HOME TO YOU
A TREE BESIDE THE SULLEN WALL STANDS BARE SAVE FOR A SOLITARY LEAF THAT NOW COMES SOFTLY RATTLING DOWN
I END NOT FAR FROM MY GOING FORTH
THROUGH THE MOWING FIELD, THE TRODDEN GRASS HALF OBSCURES THE GARDEN PATH
BUT I PICKED FOR YOU A FLOWER OF FADED BLUE
I PICKED A FLOWER TO CARRY HOME TO YOU

A Late Walk by Robert Frost / 1915

When I go up through the mowing field, The headless aftermath,
Smooth-laid like thatch with the heavy dew, Half closes the garden path.
And when I come to the garden ground, The whir of sober birds
Up from the tangle of withered weeds Is sadder than any words.
A tree beside the wall stands bare, But a leaf that lingered brown, Disturbed, I doubt not, by my thought, Comes softly rattling down.
I end not far from my going forth By picking the faded blue
Of the last remaining aster flower To carry again to you.